Our annual symposium "The 9
th
International Symposium on Primatology and Wildlife Science" will be held as follows:
Date
March 03-05, 2018
2018年3月3日-2018年3月5日
---
Venue
Symposium Hall(5F) of International Science Innovation Building, Kyoto University
京都大学吉田キャンパス国際科学イノベーション棟 5F シンポジウムホール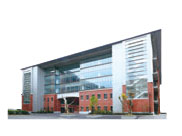 [
More
]
All PWS members are expected to attend this symposium to exchange information and to facilitate further collaborations. The level of achievement attained by each PWS student will be evaluated by their conference presentation, interview at the symposium, and taking into account all their achievements while enrolled on this program. We look forward to many of you attending the symposium to share your passion for wildlife with us, and to nurture the next generation of wildlife advocates.
Schedule
Provisional Schedule.pdf
(as of 19 February, 2018)
1: We will interview PWS student candidates on the evenings of March 3-4, from 17:00-18:00. All student applicants are required to give a poster presentation in English. We will make a decision as to whether each applicant will be accepted onto our program based on an evaluation of their poster presentation and interview.
2: The winners of the presentation award (first, second and third) will give a short talk on March 5.
---
Registration:
Please
click here
to access the online registration form. Changes to your entered information can be made at any time up until the deadline. To help the PWS office to estimate the number of participants, please register as soon as possible. We appreciate your cooperation. Presentation titles and abstracts can be added after initial registration has been completed.
---